Bright Future Scholarship Recipient Jaxon Roller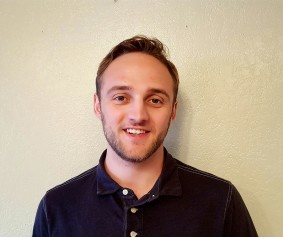 We are going to start featuring a few Bright Future Foundation Scholarship recipient's.
Jaxon Roller is a 2017-2018 Bright Future Scholarship recipient.
Department: University of Utah's Environmental and Sustainability Studies Materials Science and Engineering
What interested you in this program?
 In Materials Science and Environmental Studies students are allowed to take home crucial messages and learn what they want from each class. Sure, you have to pass, but it is more important to find what is valuable and tuck it away for future use. They also favor personal projects and innovation beyond laboratory research. For me, this crossroads between program is where problems can be solved. I'm educated on my passion and the world's problems, then I can direct my technical knowledge to solving them.
How will receiving this scholarship benefit you? 
This scholarship will allow me to pursue my passions. I can continue my entrepreneurial efforts and volunteer throughout the year. These are things that I care about, and would not have time for otherwise.
About Jaxon
My life goal is to found companies working in clean energy generation, waste re-use, and intelligent communities. My other interests include sustainable communities based around public transit, clean energy, use of geographical winds, and economies and places that people want to participate in.
Posted by admin on Tuesday, October 10th, 2017 @ 9:11PM
Categories: Home Page, News Page
Tags: scholarship